PyroCore
Redefining brand identity
PyroCore's pioneering technology transforms waste and converts it into energy, product and value. The Client wanted an exciting new brand identity that would do justice to its remarkable business and differentiate PyroCore in the waste market.
Our insight revealed most businesses are driven by the need to create and 'add value' to the world, so the principle of disposal jarred, and many found the options limited. This inspired the idea that waste needn't be waste; value can be unlocked.
'Waste transformed' brought the idea to life in a clean, uplifting and contemporary way that challenged the imagery associated with the waste sector. A series of arresting individual images and animation was rolled out across the brand and at industry events.
---
As well as creating a new brand identity, we produced a new website, animation, banners and event stands, wraps for the pyrolysis containers and trucks, an 'interactive' brochure and a suite of other assets.
---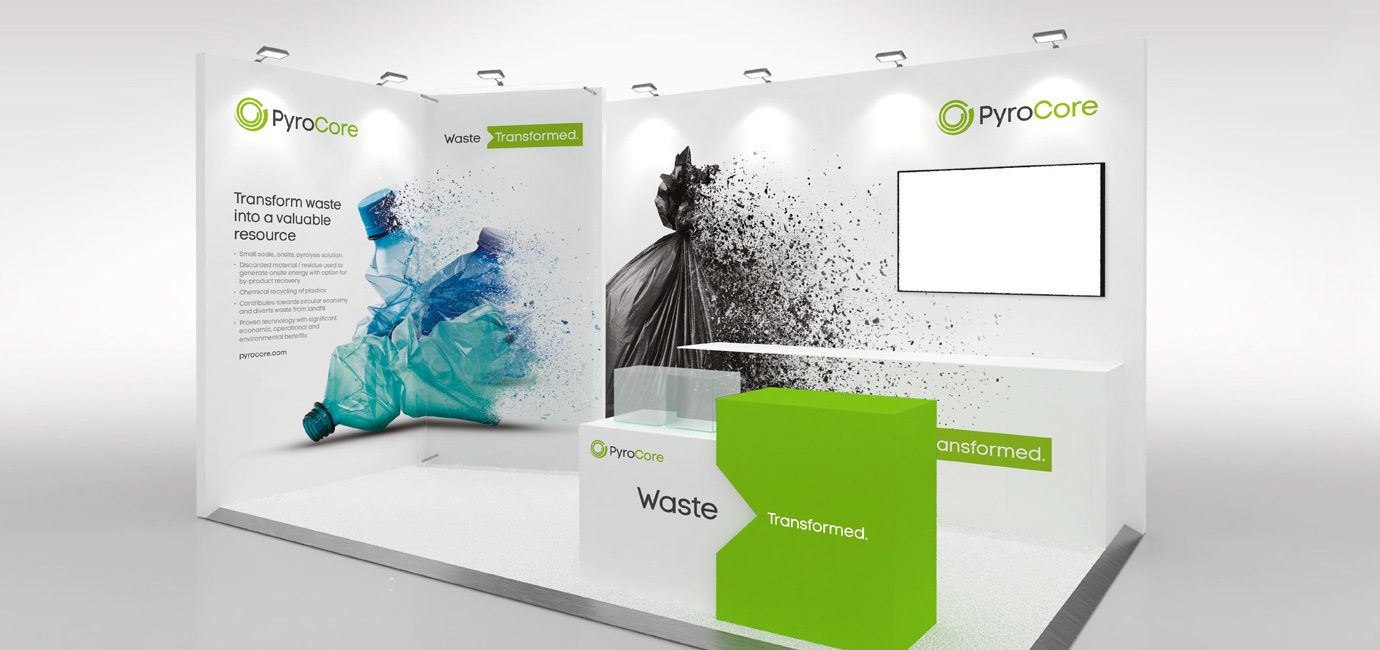 "The PyroCore offering is a multi-layered one, requiring technical education on the one hand; changing perception of waste on the other.
The Bray Leino team have been welcoming, understanding and patient as we have managed to distil a complex message and years of experience into a concise and challenging message and wider branding. They have nailed it and we have received excellent feedback from our customer and stakeholder base."
NICK PALMER - PYROCORE MARKETING DIRECTOR
---